A big thank you goes out to the CMA Committee for awarding Newton the Industry Service Provider of the Year. We're truly honoured to accept this award.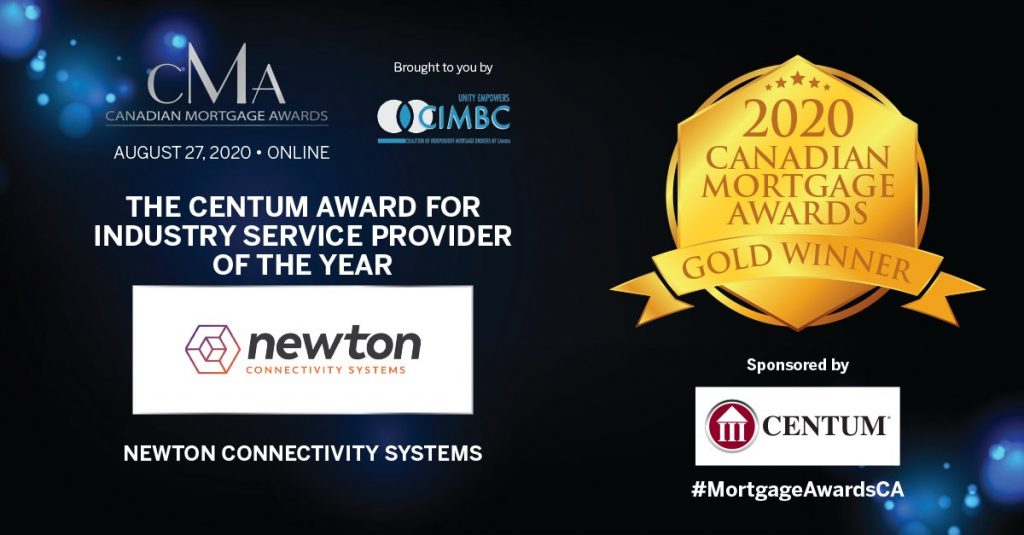 Winning this award is a true culmination of the hard work of the Newton Team and all of our broker and lender partners that have chosen Velocity as their preferred submission platform. It's everyone working together that has turned this vision into a reality.

Over the last 18 months we've grown our submission volume in Velocity to over $4B in what we like to believe is a result of our continued innovation.

It is our personal promise to you that with your support and feedback we will continue to enhance client experience and improve broker and lender efficiencies.