Great news!! As of June 6th, we are adding more lenders in your arsenal!
Submit Directly and Easily!
---
As of June 6th, you are able to submit to the following lenders directly: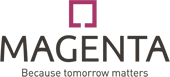 ---
The top 3 lenders represent close to 50% market share AND they speak directly back to your Velocity Dashboard!
More Lenders are coming soon!
Velocity is the only integrated, end-to-end operating system that handles the entire mortgage approval process. Our direct connections to the lenders allow you to capture an application, send your file to a lender, manage conditions and store documents all in one place.
If you want to dig deeper into Velocity, please check out our Velocity Training Centre here.