New MPP Quick Quote Enhancement
Velocity is making it as easy as possible to get MPP quick quotes, submit an application and view the total payment breakdown
---
Insurance Sales Made Simple
Pull MPP Quick Quotes right within the Mortgage Request to improve your insurance sales to payment focused clients.
A new Payment Summary section has been added to the Mortgage Request which clearly breaks down monthly payments including the MPP Quick Quote (see image below).
A new Insurance section has been added to the Velocity application where you can easily get MPP Quick Quotes or request a full application and waiver form.
Access the Insurance section by scrolling through your application, or clicking the 'Apply Now' button in the MPP Condition.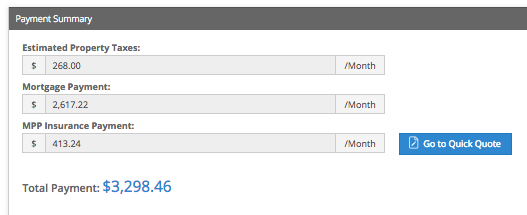 Click below to find out more