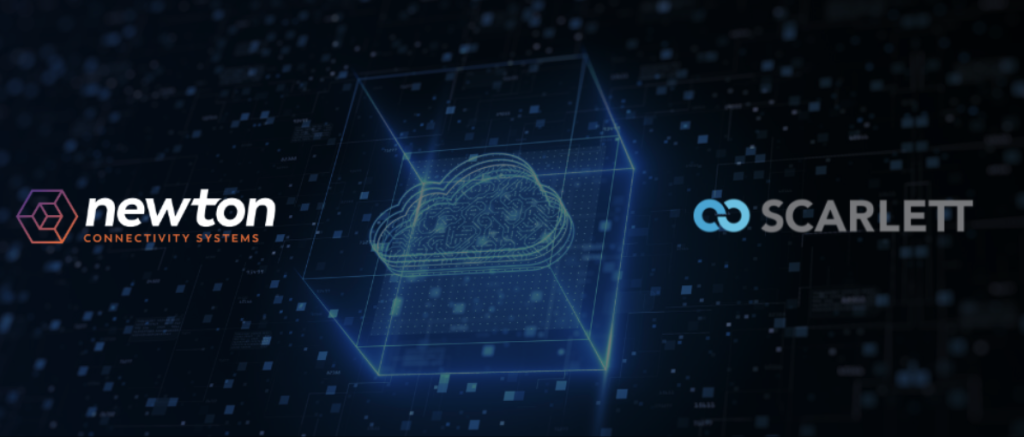 Newton Connectivity Systems (Newton) and Axiom Innovations (Axiom) are pleased to announce the completion of not one but two major connectivity initiatives between the two companies, effective today.
The first enhancement allows mortgage brokers and agents working on Axiom's Scarlett Mortgage platform to connect directly to all Lenders accessing Newton's connectivity bridges.
Enhancing our connectivity in addition to adding true redundancy within Scarlett was a key driver for Axiom. Newton was a natural partner for Axiom and its Scarlett platform. Newton continues to invest in advancing its connectivity to lenders; hence providing our customers access to such enhancements was a no-brainer.

Joe Fakhri – President Axiom Innovations
The Axiom team has cultivated a committed Scarlett customer base. We believe their audience can benefit from Newton's two-way connectivity with lenders for both application data and direct documents transfer.

Geoff Willis – President & CEO, Newton Connectivity Systems
Newton and Axiom are aligned in the belief that our industry is in critical need of enhancing the system-to-system interactions between mortgage client, broker/agent, and lender to eliminate both friction and time to complete a mortgage transaction. We believe that collaboration is key in achieving this.
The second enhancement involves a direct connection from Newton's Velocity platform to Axiom's Scarlett Pay system, which is the payroll and compliance system within Scarlett. This enhancement reduces data entry and allows for the timely sharing of compliance information between Velocity and Scarlett Pay. Mortgage brokerages will benefit by getting a seamless, connected compliance and payroll system, resulting in faster pay and more complete transactions.
Connecting Scarlett Pay to Velocity was a must to further simplify, streamline and automate the payroll process for customers utilizing Velocity as their primary operating system. This enhanced integration makes life easier for our payroll customers and reduces the friction within their admin teams as they support multiple operating platforms. Further to the above, the added benefit for Axiom is to further expand its customer base for Scarlett Payroll since Newton's Velocity has one of the largest user base of the industry.

– Joe Fakhr
We felt that Velocity brokerages deserve seamless compliance and payroll integrations to assist them in running their operations. It was an easy decision to integrate with Axiom's Payroll solution as a dominant provider in our space. Reducing friction and eliminating manual data entry is always worth pursuing and is often best achieved via collaboration with best-in-class providers.

– Geoff Willis
Both Velocity and Scarlett customers can benefit immediately from these enhancements.
For more information, please connect with;
Geoff Willis – President & CEO Newton Connectivity Systems
📧 geoff.willis@newton.ca
📱 604-657-9195
Joe Fakhri – President Axiom Innovations
📧 joe.fakhri@axiominnovations.com
📱 416-837-2297