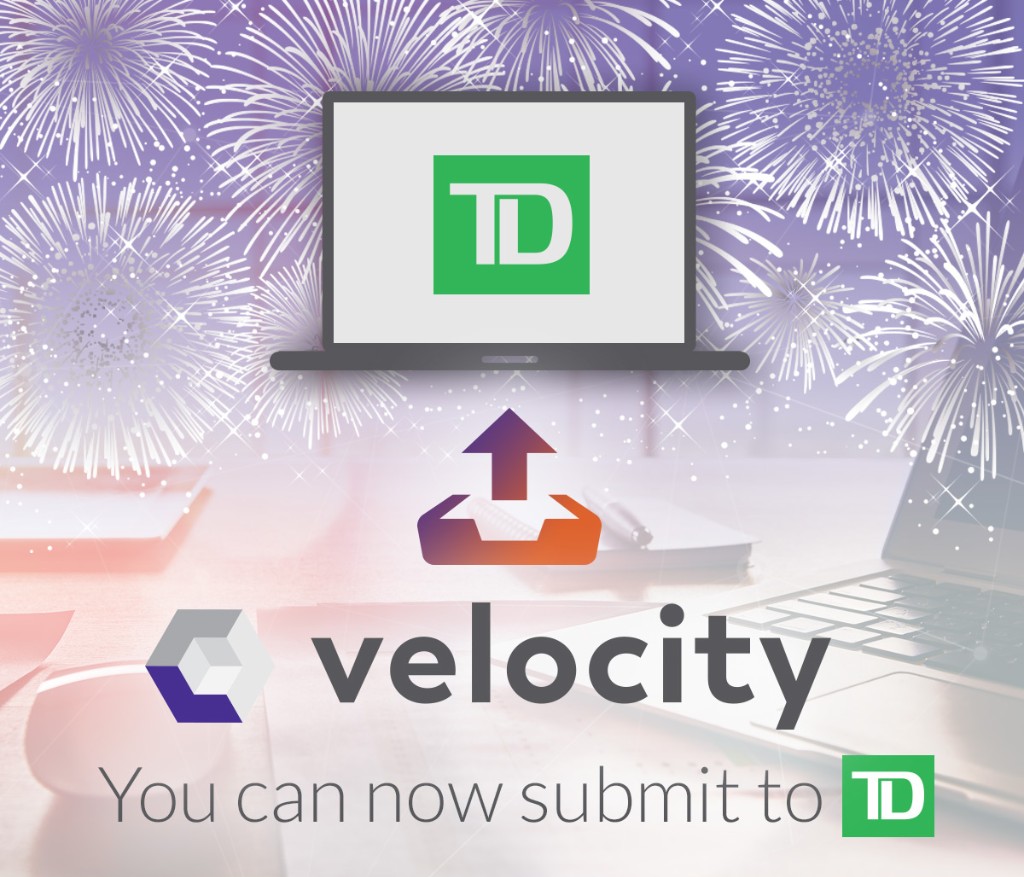 After a complex and detailed integration project we can make it official to every current and soon to be Velocity broker or agent that effective today, you can submit applications to TD Broker Services directly from Velocity.
From this day forward when you select TD as your lender in Velocity, your only submission option will be direct. There is no need to push your application to Expert first like you do in other systems. Create your application, pull your credit bureau, finalize your calculations and then hit submit. It's that easy! We've made it simple to send the supporting documents and track your timing for approval.
We all deserve a system to help us run our entire business with one solution. Job 1 at Newton is to provide a better system to manage your entire business and that includes more direct, two way communications with the best lenders in our distribution channel.  We welcome TD into our Newton Lender Partner Group, and we are looking forward to working together to help deliver brokers and their clients a better experience.
---

About TD Bank Group
The Toronto-Dominion Bank and its subsidiaries are collectively known as TD Bank Group ("TD" or the "Bank"). TD is the sixth largest bank in North America by branches and serves over 22 million customers in three key businesses operating in a number of locations in financial centres around the globe: Canadian Retail, including TD Canada Trust, TD Auto Finance Canada, TD Wealth (Canada), TD Direct Investing, and TD Insurance; U.S. Retail, including TD Bank, America's Most Convenient Bank, TD Auto Finance U.S., TD Wealth (U.S.) and an investment in TD Ameritrade; and Wholesale Banking, including TD Securities. TD also ranks among the world's leading online financial services firms, with approximately 8.8 million active online and mobile customers. TD had CDN$922 billion in assets on July 31, 2014. The Toronto-Dominion Bank trades under the symbol "TD" on the Toronto and New York Stock Exchanges.
For further information: www.tdcanadatrust.com.
---