The Freedom of (CRM) Choice
Although Velocity has an integrated and fully functional CRM System to help you stay connected with all of your clients, we're now giving you the choice to push your submitted deals to your external CRM System. This is available for systems such as Client Manager, Eximius and Nexa.
If you would like to learn how, please contact a trainer listed below.
Sharing (eSign Credits) is Caring
Share your eSign Credits with others in your brokerage

Note: In order to share credits with someone they must be tied to you as an associate or assistant

Keep track of credits with the Transaction History Report
For Step-By-Step instructions, click here.
Register for eSign training here.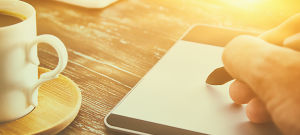 Add Customer Consent
Admin accounts are now able to add Custom Consent on the printable Mortgage Application and the Client Consent for Credit
For Step-By-Step instructions, click here.
 Document Updates
Numerous updates to Ontario Compliance Documents:

Ontario Lender Investor Disclosure (Fixed)
Ontario Disclosure to Borrower (Line of Credit)

Mortgage Record Sheet has been enhanced to include more fields. Stay tuned for further enhancements.
Velocity Trainers:
Michelle Araujo, michelle.araujo@newton.ca,  416-357-7587
Sarah Schneider, sarah.schneider@newton.ca, 604-315-9342
Graeme Hankey, graeme.hankey@newton.ca, 604-868-3763