Our Gift To You
A message from the desk of the Communications Manager:
We're gifting you pre-set CRM Campaigns with proven best practice stages. All you have to do is add a template and publish! Get your campaigns published and start experiencing the benefits from enhanced communications with your clients. See below for specifics.

Join me this Thursday to see how easy it is to action these campaigns.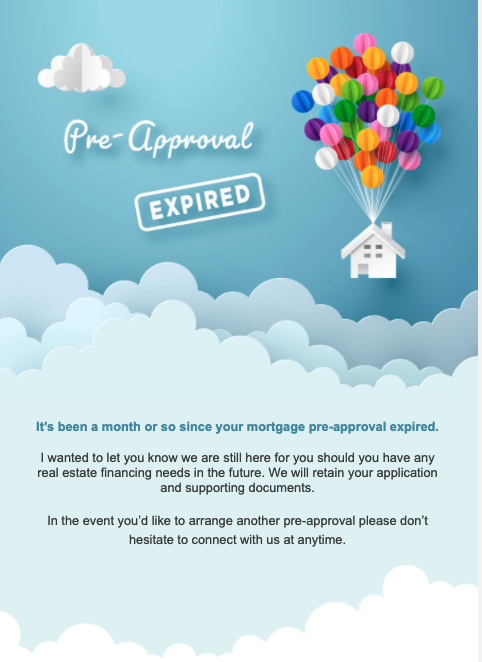 In your CRM Campaigns page, click "Create Campaign" to find all of the turn-key ones below just waiting to be published. These have all been set to "Require Approval", so they will show on your Activity Page before sending out. Be sure to visit your Activity Page regularly to approve your campaigns.
New application
Mortgage Anniversary
Mortgage Maturity
Pre-Approval Campaign
Birthday
Closing Campaign Purchase / Refinance
Communications Manager
Newton Connectivity Systems