Plug your Templates into your Campaigns to send to clients when a new application has been received, when the deal has been approved, or just to wish them a happy birthday.
The Campaign Editor is live as of April 1st, 2021, and the CRM Campaign go-live date will happen one week later on April 8th. We've given you a week leeway so you can start setting up your campaign without accidentally sending anything out.
Training video coming soon.
Need Help?
Click here to register to speak to a CRM Contractor about outsourcing your set up process.
---
CRM Campaigns Step-By-Step
In your Velocity account, click VelocityCRM on the left side menu bar

Select Campaigns from the left side menu bar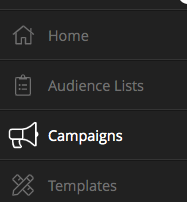 Click Create Campaign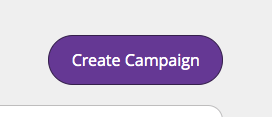 At this stage, you have two options,
Choose from the pre-built default campaigns and click the purple pencil to edit

2. Create your own by inserting a name and clicking Let's Get Started!

When creating a campaign, it will ask if you want to create a Deal, Contact or Property based campaign. Make your selection and click to continue.
Choose whether you want an Email or SMS campaign

Choose whether you want a Dynamic or Targeted Campaign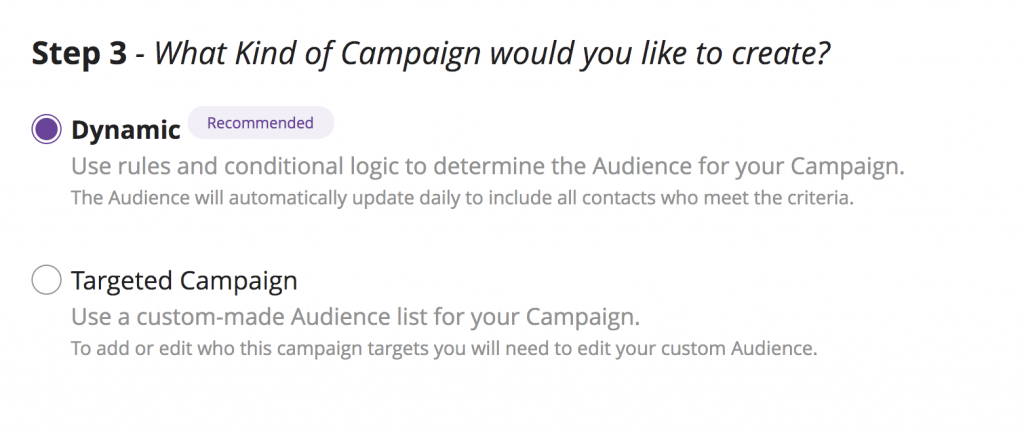 Choose who the campaign applies to

Click to add Conditions to filter who should be included in your Dynamic Audience.

Add Groups to further refine and add layers to your Dynamic Audience filters.

Make it your own – decide whether to have these Dynamic Audience filters apply to ANY of the conditions or groups, or ALL.

Scroll down to add your Stage/s, the Stage is where you add the template and rules for the campaign to fire to your Dynamic Audience that you defined above.
Name your stage, select your template, and add the subject line of the email.

Pick how you want your campaign to be triggered
A. Rules and Conditions
OR
B. Schedule a specific date

Decide whether you want the campaign to fire with or without approval. If you don't want to delay the campaign for approval, then select to Auto Approve After 0 Hours.

If need be, click to add additional stages to set additional steps to your campaign.
Set a Recurrence Schedule if you want the campaign to renew and have the ability to resend to the same person if the same triggers are met again. For example, the birthday campaign should be set to renew at the Start of Year to set it to re-circulate once the year is complete.

When you're done, click to Publish Campaign.
You do not need to Publish Campaign to save, the CRM Campaigns page automatically saves so feel free to exit the page at any time knowing that it will be there waiting for you.
Sign up for LIVE online training