Create your audience lists to start sending your beautiful templates. Create a list of all contacts to start sending out monthly newsletters, or make a refined list for a more targeted audience (e.g. realtors or solicitors).
In the works: the ability to mine your data to 'Build' instant audiences for your campaigns, and send CRM Campaigns that will fire based off of triggers (i.e. closing date, maturity date, new application received). 
---
Create An Audience – Step-By-Step
In your Velocity account, click VelocityCRM on the left side menu bar

Click Audience Lists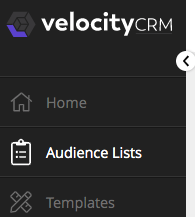 Click Create an Audience List

Name your audience and click to continue.
Choose if you want to start with no contacts and add, or all of your contacts and subtract.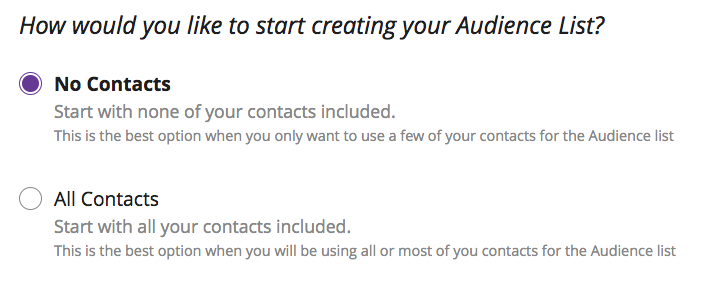 If you chose No Contact, click to +Add Contacts OR if you chose All Contacts skip ahead

Check the box next to the contact name to select. You can change the View to see more per page, search for specific contacts, and choose to how you want the page to sort.

Once you've made your selections, scroll down and click to Select.

When you're done, click to Save Audience.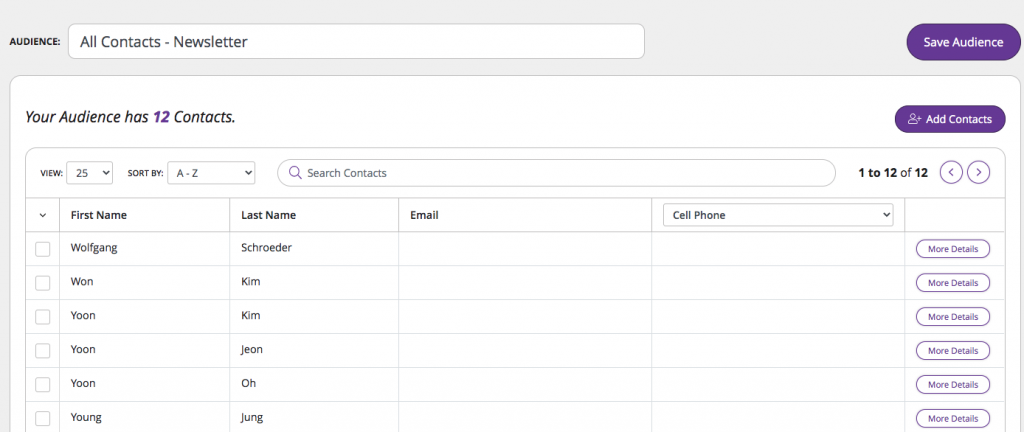 You can return to your Audience Lists page anytime to add or make edits to an audience.