DISCOVER THE TOP PRODUCTS FOR YOUR CLIENT WITH DISCOVERY
Plus Share Apps with Authorized Associates, Delete Assets & Liabilities En Masse and A New Declined Deals Dashboard Column
---
DISCOVERY – "The Match.com for Mortgages"

"Brokers who have been dreaming of the day that they no longer have to deal with rate sheets can open their eyes. That day is today."– Kimberly Greene
---
Member Screen + EZ Account Access Makeover
Now when you login to your Velocity you'll see a more modern version of your Member Screen with improved navigation.
EZ Account Access has also been given a new look and feel.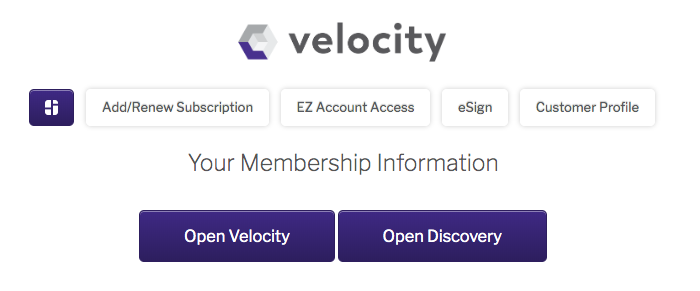 ---
Auto Share New Apps With Associates
Sharing deals just got easier! You now have the option to designate someone as an authorized associate to give them access to work on and submit all of your new deals.
The new applications ribbon in the top right of your Velocity screen will now include new applications for associates as well.

For instructions, click HERE.
---
Delete Assets & Liabilities EN MASSE
Editing assets & liabilities is now effortless with the ability to click to delete in groups or all at one time.
---
Dashboard Addition
A Declined column has been added to the far right of your Velocity Dashboard for a more complete overview of your deal statuses.
---