Free Credit Bureaus for the Balance of 2020
You will now see the following onscreen reminders in Velocity to help support and remind you to take advantage of this great promotion for the balance of 2020.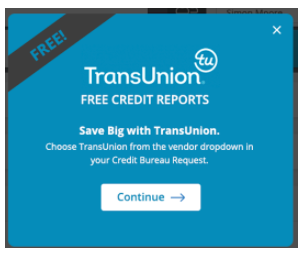 TransUnion credit reports are becoming more widely accepted with Mortgage Lenders.

The following onscreen warning will appear if you try to submit to a lender that does not accept TransUnion, giving you the option to either change lenders or credit report providers.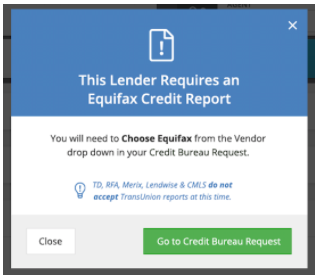 ---
Get On-Board
Click the link below for TransUnion on-boarding information
---
Not sure if you're signed up?
When you click Get Credit Bureau in Velocity, check the Vendor drop down menu. If TransUnion appears, then you're good to go!
If you're already signed up with TransUnion, there are no actionable steps necessary in order to start pulling free bureaus.