To pull a credit report in Velocity, choose TransUnion from your Vendor drop down menu.

TransUnion is now accepted by 75% of lenders and we hope to make it 100% by the end of the year.
The following onscreen warning will appear if you try to submit to a lender that does not accept TransUnion, giving you the option to either change lenders or credit report providers.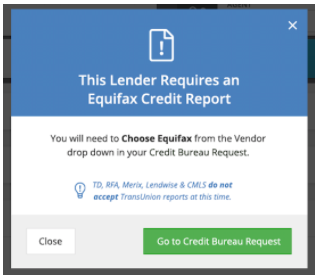 Sign up for LIVE online training