There are two kinds of consent: ONLINE consent and SIGNED.
Online Consent
ONLINE consent is given by clients who apply online, when they tick the boxes to consent to Credit and CASL (and any other, custom consent a brokerage may choose to add). When clients give online consent we send an email to them that repeats the paragraphs they consented to. A copy of this email is stored in the deal, under Communication History. Equifax/TransUnion are satisfied by Online consent, and we send this email with date/time if they ask to verify consent.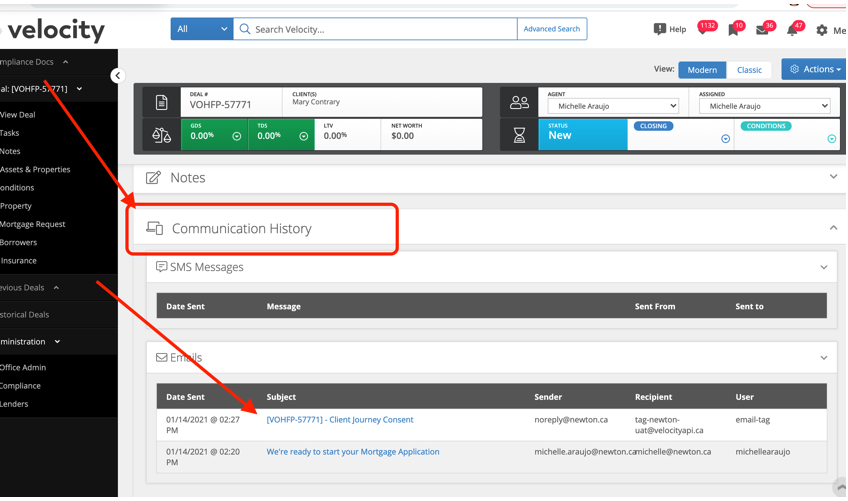 ---
Signed Consent
SIGNED CONSENT is often obtained as well, but this usually comes later, as it normally is part of the signing package. A SIGNED consent can be obtained at any time, but the broker would need to generate the form and send it to be signed/esigned.
Generating your consent form and sending it out to sign is super easy! Just follow the step-by-step instructions below.
Before starting: Make sure you have your preferred email address listed in the Borrower's section as this is where the eSign request will send.
First we add the Client Consent for Credit by selecting it on the left side menu bar shortcut in the deal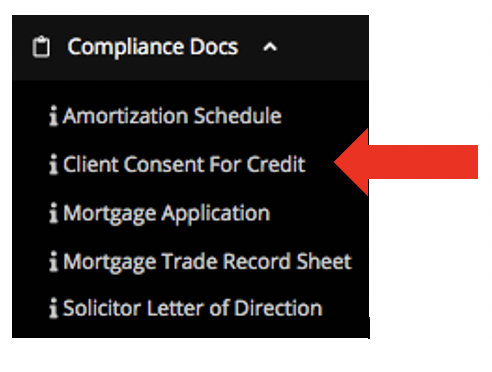 Scroll down to find it, and click the orange Create PDF button

To send out for eSign, select the conditions by checking the box and selecting the eSign symbol

At the top of Conditions and Documents, click Actions > Send selected eSign documents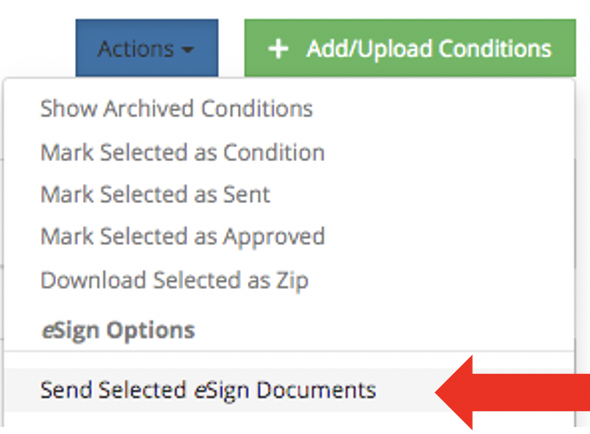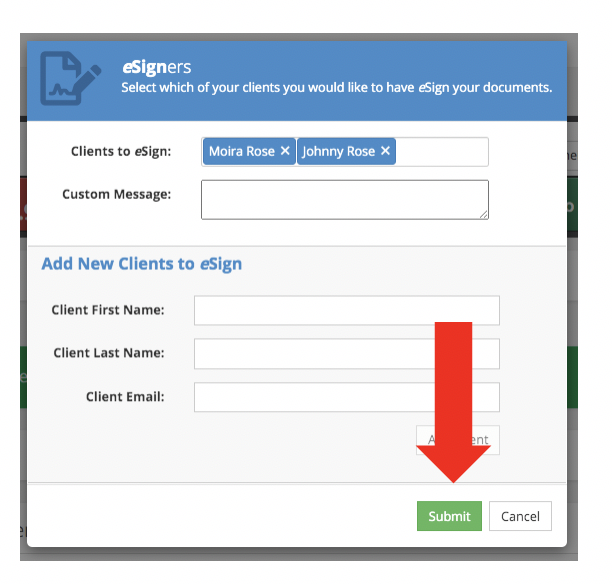 That's it!
(Note: this document along with the other compliance documents generated in Velocity are templated for eSign, so all of the signature, date and text fields are already placed for you.)