Does Velocity submit to all lenders?
Yes, all the same that Expert does and more. We are also constantly getting alternative lenders on board for electronic submission.
How do I get signed up with TransUnion?
Who owns my data?
Newton Connectivity Systems is an independently operated company and as such, operates under all the regular Canadian privacy laws and legislations. Your data is your data, whether you can take that data with you if you transfer to a new brokerage is up to your agreement with your broker owner. We are just the safe keepers of your data.
Letter signed by Geoff Willis (President and CEO, Newton Connectivity Systems) addressing data ownership:
Can I use my own application that I've created and have it feed into Velocity?
Yes, ask your developer to get you set up with VelocityAPI
Get your own online application to feed directly into Velocity
Populate Web or CRM based leads with one point data entry
Receive automated notifications on all web-based data ingestions
Integrate your current forms
Where do I find my online application link that I can send to clients?
https://newton.ca/training/getting-started/online-application-form-client-journey/
Where do I see my new incoming applications?
The new apps ribbon in the top right of your screen shows apps received online, through the Client Journey or the Client Portal.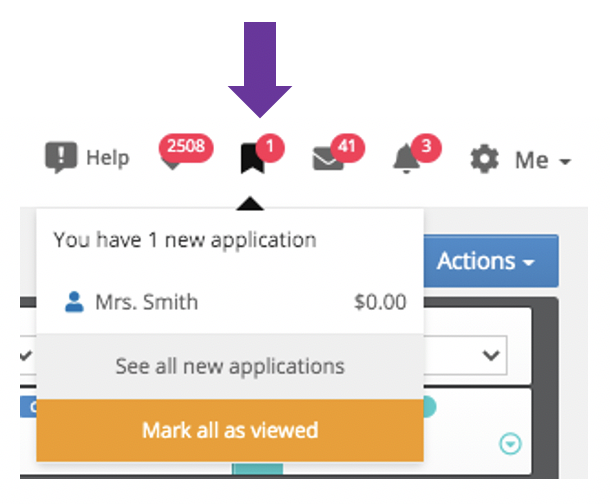 You can also see them in your New Deals category on your Dashboard.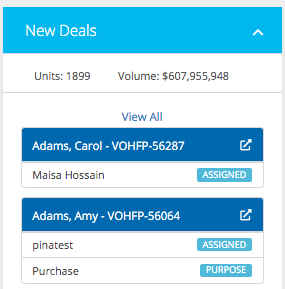 Rest assured you will also receive an email notification any time an externally received app is submitted with a link to jump right into the deal.
As a Broker Owner, can I have access to see my broker's data?
Yes, we can also set team members up as associates so they can see and work on each other's deals.
How do I access my Expert data?
We will import your data from Expert for you and put it on your Historical Deals Page. From there, you will just need to update the status of the deal in order to opt in for CRM and move it over to your Dashboard.
Am I able to extract reports on my data?
Yes, we have One Touch Reports (birthday, anniversary, contacts and leads, deals, rate expiries and maturity dates), Production and Pipeline Reports.
If I change brokerages can I take my data with me?
Depending on your agreement with your broker owner, we will transfer your data to a new velocity account upon receiving signed consent.
How do I fix duplicate contacts?
https://newtonca.atlassian.net/servicedesk/customer/portal/2/article/64389142?src=1260141299
How do I prove consent was given with the online application?
You can prove that your consent is compliant by providing a copy of your online consent (a screen shot of the consent text on the final page of your Client Journey is sufficient), as well as a copy of the New Application notification email you received from Velocity.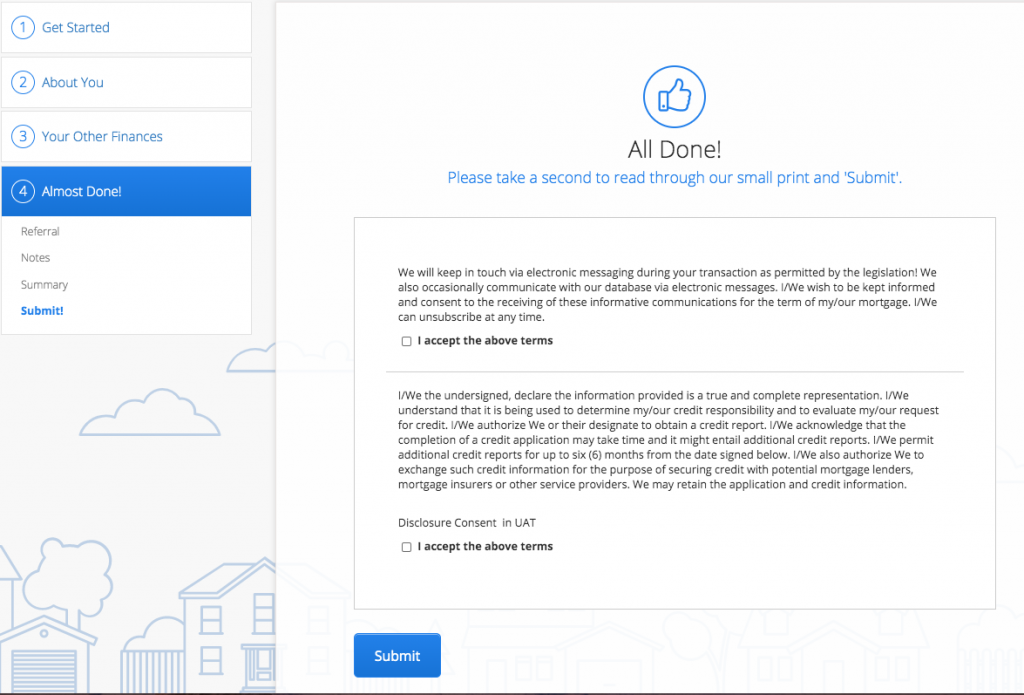 ---
DEAL SPECIFIC FAQ
How do I find a specific deal?
Easily find a deal that you have been working on via the Search bar by typing in clients last name, first name or deal number.
The deal will show up in blue, click on the deal number to open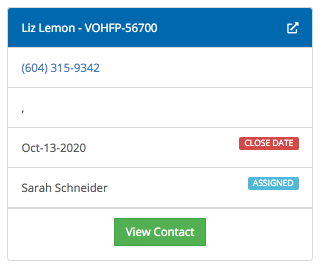 The contact page will be orange. Every client added will automatically have a contact page created for them.

QUICK NAVIGATION:
You can see your most recently opened deals on the left hand side navigation bar under Previous Deals, or expand Deal and click View Deal to return to the most recent deal you were working on.

Do I need to save my work before logging out?
No, everything auto-saves as soon as you click outside of a field.
Can I have more than one person working in an application at the same time?
Yes, you can also have more than one application open at the same time.
What are the two different deal screen views?
Classic (Expert look-alike) and Modern View (newer/better: https://newton.ca/training/intermediate/modern-or-classic-deal-screen-view/)
How do I change my default screen view?
At the bottom of your settings page you can select either Classic or Modern view. If you choose Modern View, you can customize the order that the various categories fall in
https://newton-ca.atlassian.net/servicedesk/customer/portal/2/ article/56557569?src=-167783832
What does Assigned mean at the top of my Modern view / how do I send a deal to a colleague (within my brokerage) to work on without making them the agent?
In Velocity each deal has three different roles:
Agent – agent on the deal
Submission Agent – who the deal is being submitted under
Assignee – Similar to a participant, someone that can work on and submit the deal without being listed as the agent on file. Here's how to assign a deal to someone.
How do I co-broker to someone outside of my brokerage?
https://newtonca.atlassian.net/servicedesk/customer/portal/2/article/183304193? src=-1904305705
Where do I pull credit from?
The Asset's Liabilities and Properties section of the deal. https://newton.ca/training/getting-started/credit-bureau/
How do I change the closing date in the Modern View?
You can change the closing date by working on it at the top of the screen and selecting from the date picker.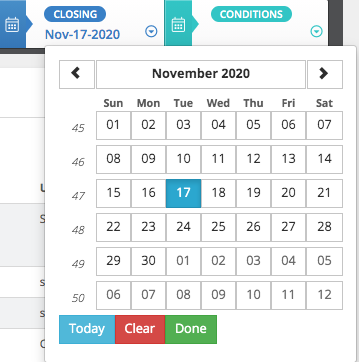 How do I reverse a status / button that I clicked?
To reverse a status, or un-click a button, simply re-click it > Clear.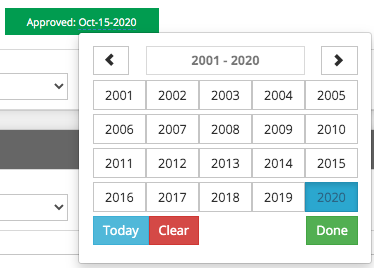 Where can I find the proof that someone opted in for CRM/Credit Consent with the online application?
There will be a copy of the email that was sent out to them in your Communications History section of your deal titled "Client Journey Consent".

How do I generate the MPP form?
You can generate an MPP form in the insurance section of the bottom of the application.
https://newton.ca/training/getting-started/mpp-2-0/
How do I submit to an additional lender?
You can submit to an additional lender by clicking the green Add Mortgage Request button at the top of the Mortgage Request section and making it the primary.
https://newton.ca/training/getting-started/submit-to-an-additional-lender/
How and when do I need to duplicate a deal?
If it's an Expert imported deal and you want to submit or pull credit, you will need to duplicate it by clicking the top right Actions > Duplicate. https://newton.ca/training/getting-started/duplicate-file/
If a lender sent their conditions through the system, where will I find them?
Lender conditions sent to the system can be found in the Conditions and Documents section of the deal.
How can I validate an application before I submit?
Every application will be validated upon submission, however, to pre-validate you can click the top right Actions > Save and Validate. As mentioned previously, the application auto saves, this save button is just for those who need a physical button to press.
How do I cancel an application?
You can cancel an application by clicking the red cancel button at the bottom of the mortgage request section. To un-cancel, click the button again and click clear.

How do I delete an application?
atlassian.net/servicedesk/customer/portal/2/ article/253493249?src=-164021531
How do I add a submission agent that isn't already on my drop down list?
To add an additional submission agent, contact our customer care Department
1 877 626 2022, customercare@newton.ca
Can I share the unlimited e-sign credits with someone else in the brokerage?
Yes, assistant and broker or associates can share credits. To share, go to Me > Settings > eSign Options > input Authorized Users
Do I need to submit documents into the lender portals if they are on Velocity.. i.e. MCAP, RFA, etc.?
Yes, you do. The mortgage submission sends the details of the mortgage but documents need to be sent via either email in the Conditions and Documents section under Actions OR download as zip from Conditions and Documents, save to your desktop and then upload or drag and drop to the lender portal.
What does 'parked' do?
Parked moves your deal to a dormant or inactive status and off your Dashboard. This is an excellent way to keep your Dashboard clean and showing only active deals. At any time you can search for the deal in the Search Bar and choose Unpark to move it back to your Dashboard. Park or Unpark is available under ACTIONS in the top right hand corner of your deal screen.
Where do cancelled files go?
Cancelled files stay within Velocity and always available via search in the Search Bar and you have the choice to view them on your Dashboard or not.
How? In your Velocity account under Me > Settings > Deals Dashboard > Options > Show these Statuses – make your choice of showing all or any deal statuses on your Dashboard