Introducing Velocity's new and improved Lender Product Menu (LPM)! This great new feature allows for a streamlined approach for lenders and their products.
The new menu allows you to select your favorite lenders and easily access them by adding to your Quick 6. Additionally, you can choose between Primary and Alternative lenders allowing you to find the best options based on your deal type.

Another great feature of the LPM is that you can filter based on application type, loan type, rate type, and term. This allows you to easily find your fixed or variable rates, differentiate between pre-approval and approval rates, and find line of credit products!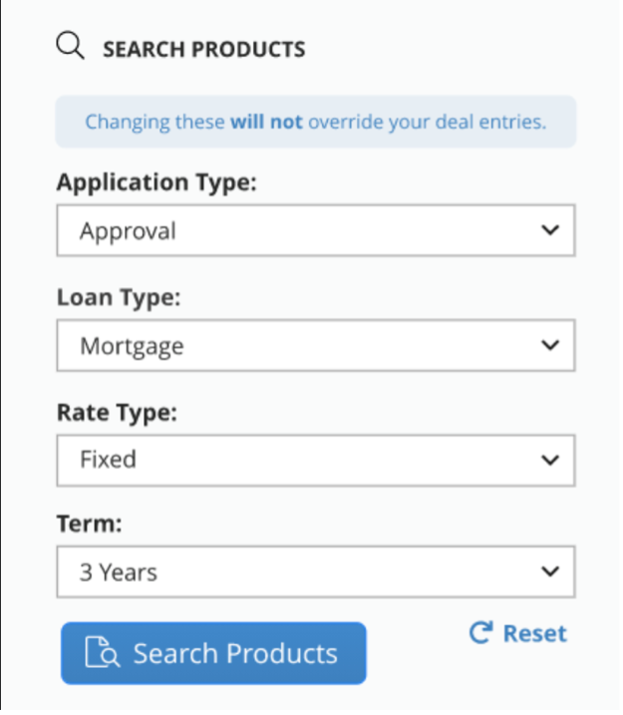 The LPM gives you flexibility in an ever-growing list of lenders. To find out more about how to use it, click here.