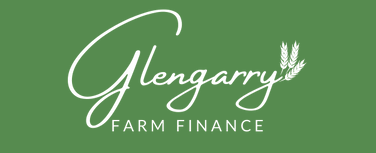 We're happy to announce that you can now submit mortgage applications directly to Glengarry Farm Finance via Velocity and Expert.
A New Era in Farm Financing

Glengarry Farm Finance provides first and second mortgages to Canadian farmers. We were created by a group of agricultural and banking industry professionals collaborating to provide farm mortgage alternatives.​It's no secret that finding lenders with an appetite for farm deals is a challenge. We offer adaptable options to farmers in Ontario and all of Western Canada; whether refinancing for a cattle operation in Manitoba or purchasing a greenhouse in B.C., Glengarry can help. We are equity lenders with flexible terms, quick approvals, and a practical approach.
Unique
Glengarry is the only institutional alternative lender in agriculture
Fast
Term sheets issued in 2-4 business days
Accessible
Our submission process is clear and simple
Responsive
Communicate directly and easily with our lending team
Flexible
Using a common-sense approach to lending by focusing on assets vs. ratios
---
What We Finance
Existing farms and start-ups | Farmland and building purchases | Debt consolidation Partner/shareholder/spousal buyouts | Bridge loans