How
Select Tools > Importer from the Left-Hand Side Bar.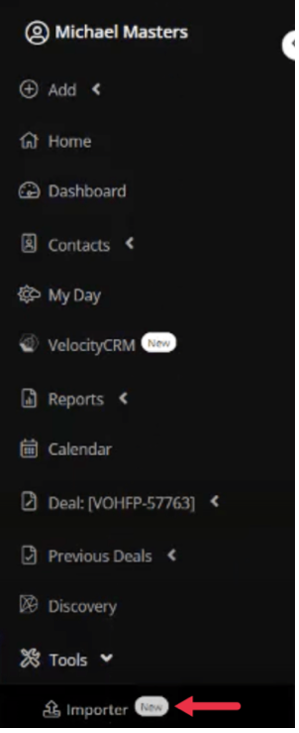 1. Select your Data Type (Deal, Contact or Lead)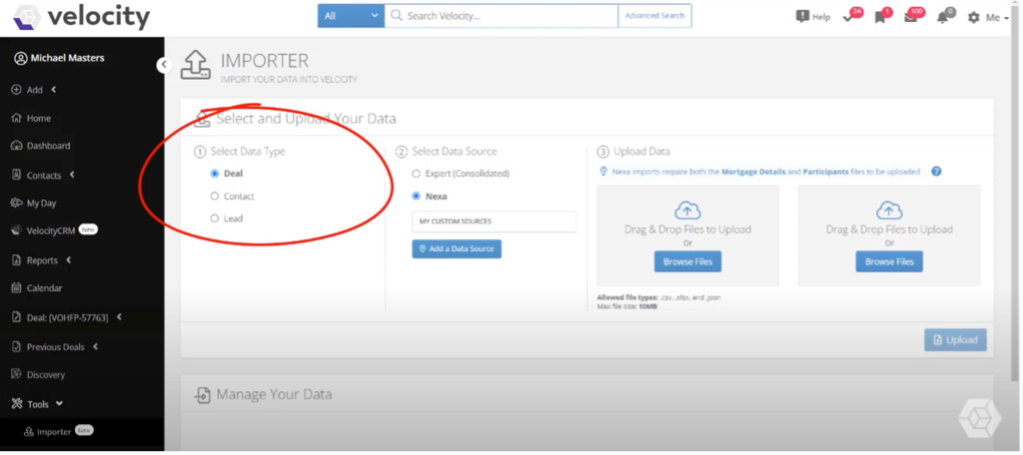 2. Select Data Source by clicking Add a Data Source.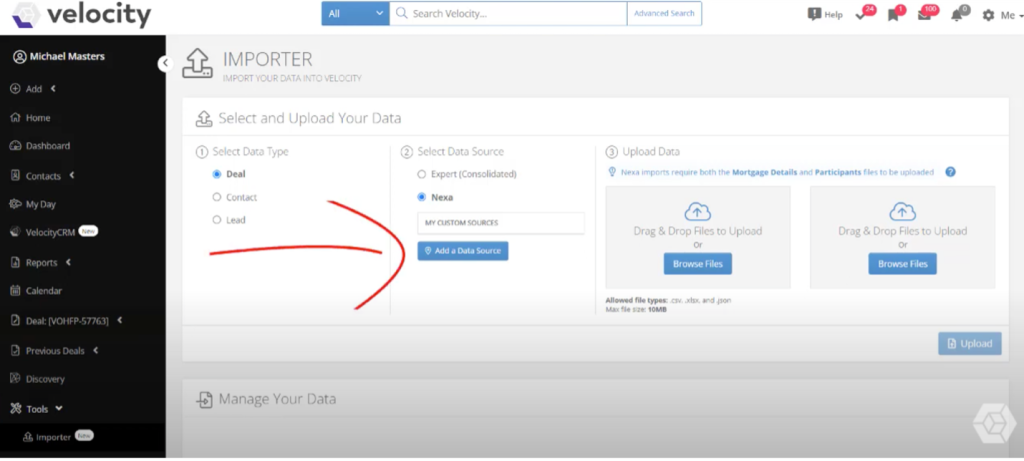 Enter the Data Source Name and Select Add.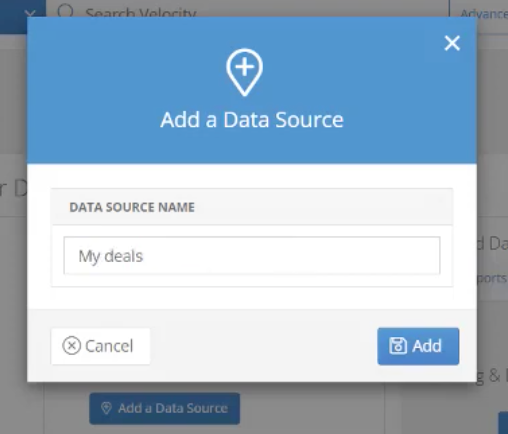 3. Upload Data by Selecting Browse Files.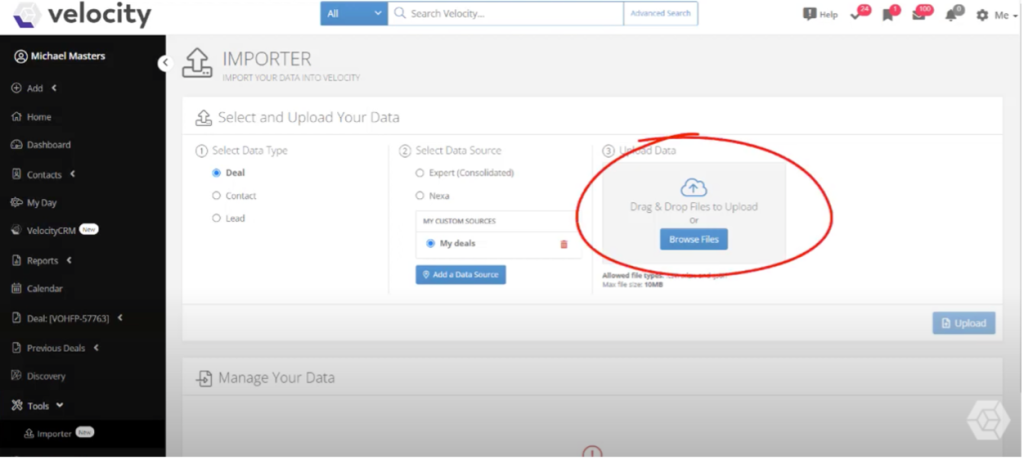 This will open a window where you can select the spreadsheet you wish to upload.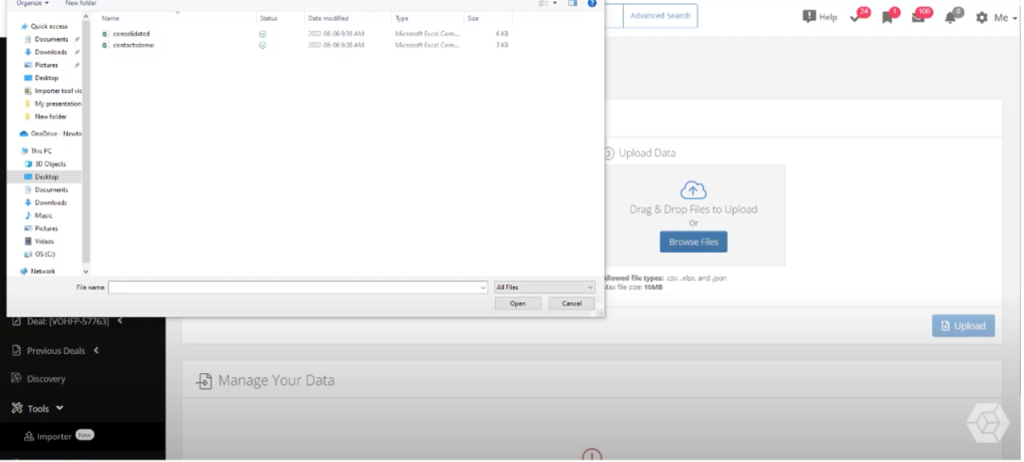 Select Upload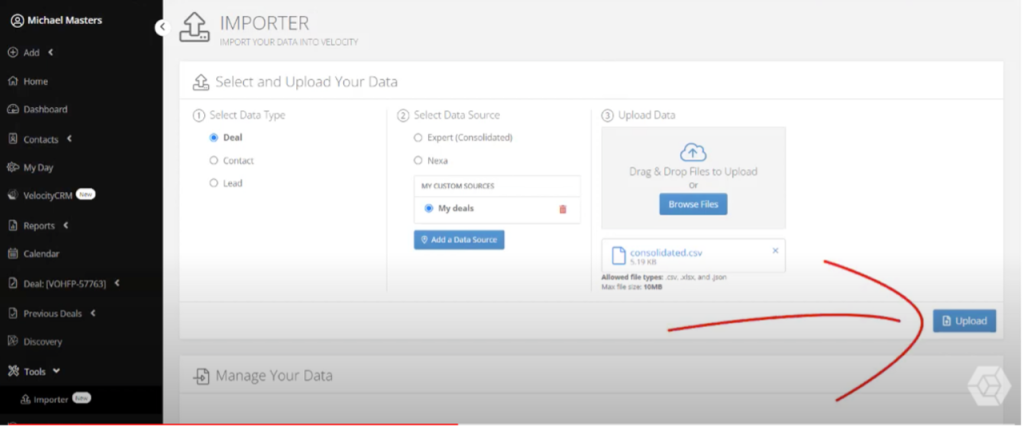 All the data will appear in the Manage Your Data Section

Chose a field, in Velocity to map the entry to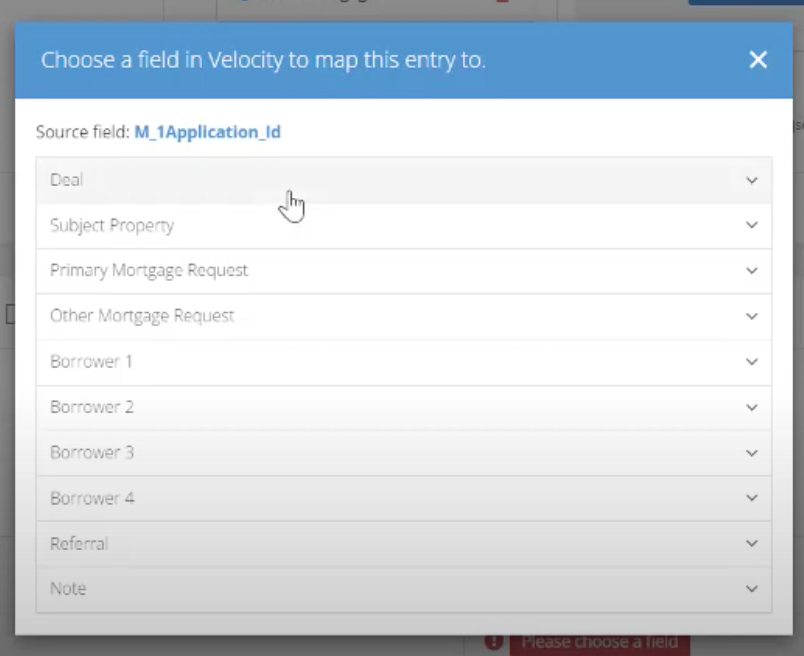 You can then Save Mapping if you are not complete or Import to Velocity when ready!