How?
To submit documents, you must have first submitted your application to the Lender.
After submitting your application, go to the Conditions and Documents Section, and select the documents you wish to submit.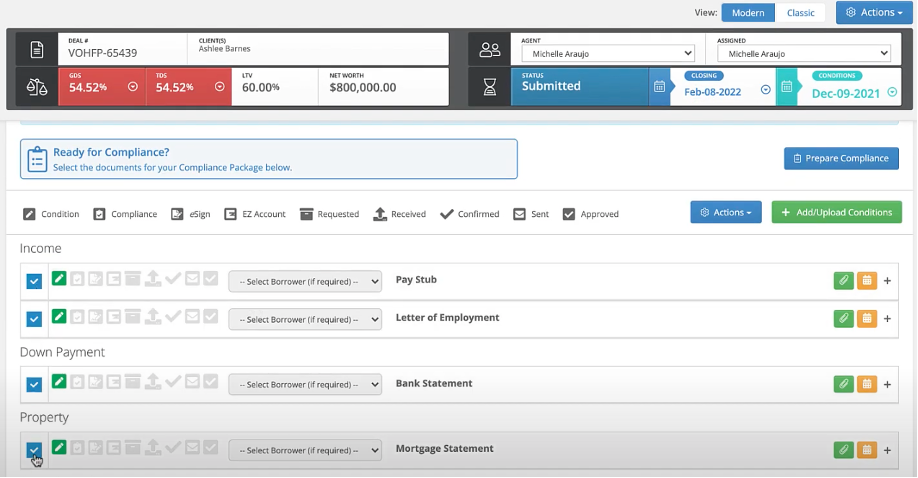 Click Actions > Submit Documents.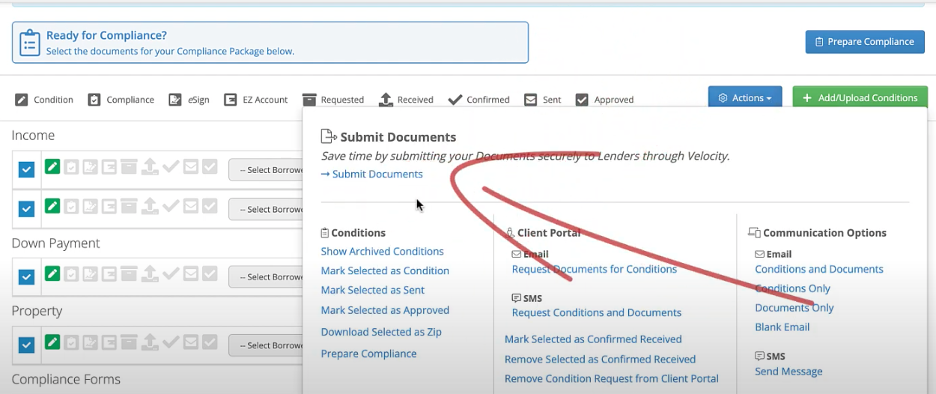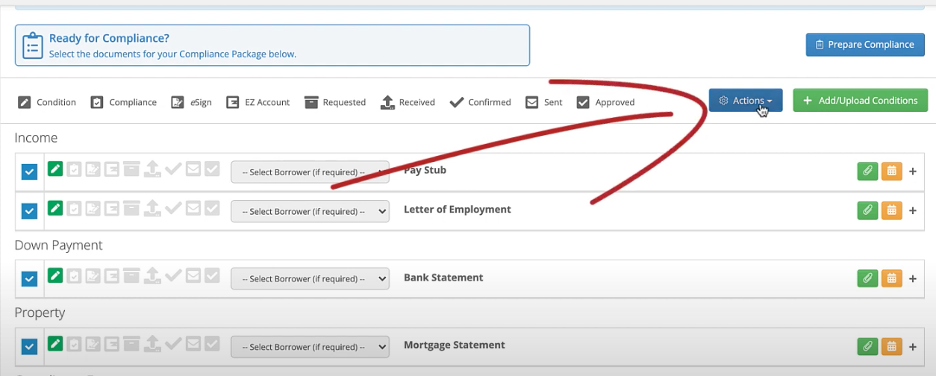 To see past document submissions, expand Document Submission History in the Conditions and Documents section.

One system, one login, and one process!