How
1. In the Condition and Documents section of your deal, click Add/Upload Conditions.

2. Select the Solicitor Condition and click Add Condition.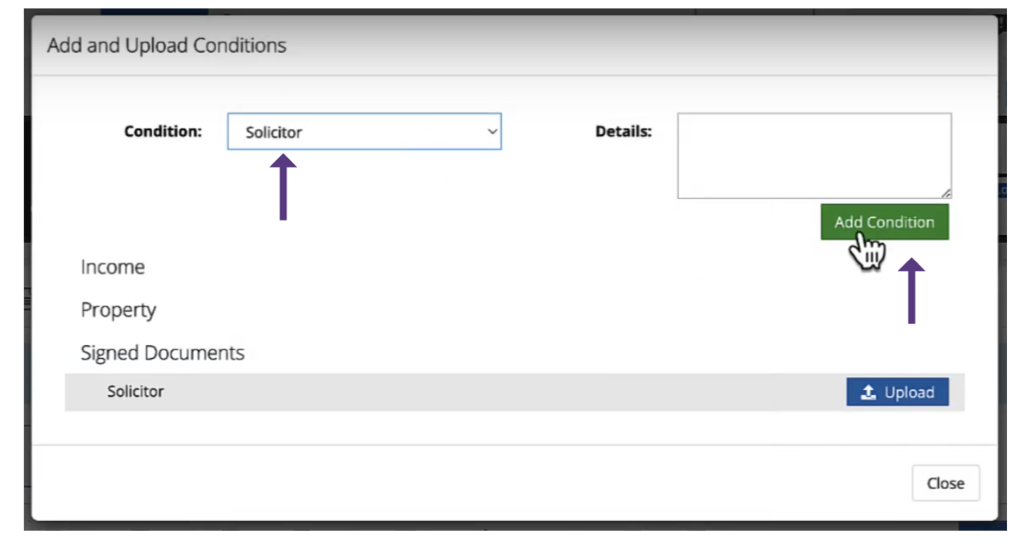 3. Expand the Condition to add their information, or if your solicitor is already a contact, this will pre-fill for you!

4. Select Mark as Opened > Submit Documents.


5. Select the documents you would like to send to your solicitor, then click Next: Email Content.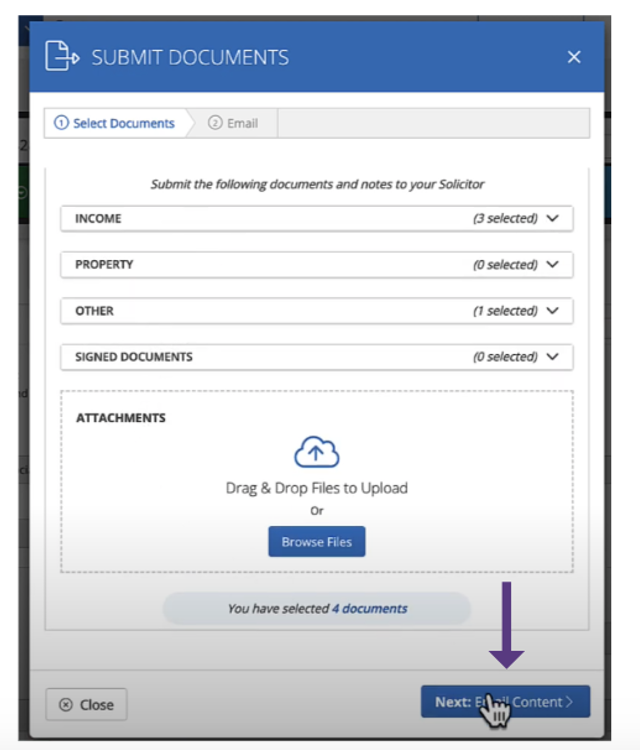 6. The email subject line and body are pre-filled for you with relevant deal information. Edit or add a personalized message and click Send